INTERVIEW: Lauren Russell Takes on Jewelry and Kiyomi's Fans - The Seattle Lesbian
The latest Tweets from Kiyomi Valentine (@Kiyomance). Founder Sometimes you meet amazing friends, who end up being more like family members. Lauren moved from New York to LA in Season 3 but has been back in Brooklyn part of her time on the show as her relationship with castmate Kiyomi. to have met a lot of "amazing people" through her time on reality TV. Kiyomi McCloskey, Lauren Russell,Whitney Mixter and Sada Bettencourt open up GO: And Lauren and Kiyomi, you two met during Season 3.
Have you been invited back to be on Season 4? The Dinah Red Carpet I had the pleasure of interviewing Kiyomi a couple weeks ago and she confirmed you two are still going strong. We are doing extremely well.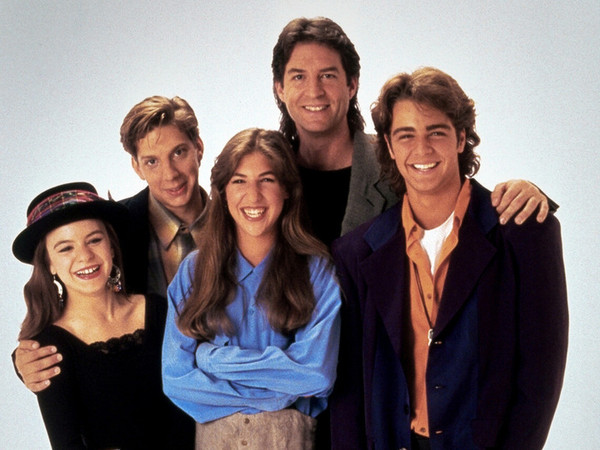 I also got to see first-hand women literally climbing over people just to try and touch Kiyomi. How does that make you feel? You recently launched Lyon Fine Jewelry.
Life After "The Real L Word": Where The Cast Is Now
What made you decide to do a jewelry line? Is this another branch in the rivalry with Romi? My jewelry line started way before I was on the show — definitely had nothing to do with Romi.
I worked for a jewelry store and then went into other career choices, but basically came back to jewelry. Even before I was on the show [the jewelry line] did really well. What exactly is Friend Factor? An organization that helped New York pass the marriage law…basically a straight alliance for gay rights.
Lauren Bedford Russell on Life After The Real L Word, Relationships, and New Projects
I mean, of course gays fight for their rights [as well], but to have straight people fighting for your rights is just amazing. Can you live down the more embarrassing on-air fights, thrown drinks and teary breakups, witnessed and recapped by thousands? She and Lauren, the pink-haired voice of reason among the volatile cast, adorably fell in love at The Dinah. Fairy tale endings all around! What did you learn from the experience?
You learn at an incredibly accelerated pace about yourself.
Lauren Bedford Russell on Life After The Real L Word, Relationships, and New Projects - AfterEllen
I think it made me mature faster, and it made me realize what I wanted and what was important to me at a faster rate. And, yeah, I would probably still be the same person that I am today, but the show just expedited the process.
Watching myself played back is a hard thing to do. It was very hard for me at first, in the beginning of the process, to open up and be myself on camera—I had to learn how to be OK with being vulnerable.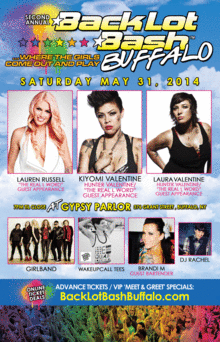 I felt like I was vilified on the show, but I kind of grew a tough layer and was able to defend against what was said about me and still hold my head up high and face the world, so to speak. When I watch it back, I can see myself being a bitch to Whitney. It was challenging, for sure, because it was all put out there.
lauren ♥ kiyomi ♥ diamonds
So, on one hand it was good because we knew all the shit that was going on—but on the other hand, it caused distrust. But going into Season 3, we kind of threw in the towel on our own pride and our own fears and we just went for it, relationship-wise, and it really worked out for us. I had an enormous wall up. People were trying to keep us apart. It felt like us against the world.
Life After "The Real L Word": Where The Cast Is Now - Page 5 of 5 - AfterEllen
So, I think it took us longer to get where we would have eventually. Whitney is my soulmate, and I know that we would have ended up together, no matter what. And Lauren and Kiyomi, you two met during Season 3. There was definitely a lot of pressure around the relationship working out because we met on television.
Neither of us expected it; neither of us knew how to deal with it; neither of us had done it before. It was just a whole different experience— not only being on camera as a couple, but meeting on camera as well.
I had to continue what I was doing in the first place: Be as open as you can. I think that Whitney and Lauren had similar experiences, whereas Sada and I had similar experiences. I felt like I was vilified, too. They made me look like an asshole for a while, and then they showed my soft side and who I actually am.
They did the same thing with Sada. Do any of you have regrets about doing or saying something on TV? What stays with you?
There was pressure on the show to be a certain way and do certain things. I do wish we could have changed the way production showed us to the world. Do I wish things had been shown differently? The best thing I learned to do is just own it.