Stafford springs fall swap meet 2012
Hanford Antique and Classic Motorcycle Show and Swap Meet
See 84 photos and 12 tips from visitors to Stafford Motor Speedway. " Opened "Stafford swap meet the only place to find $20 tires and $1 "(2 Tips) Fall Final Weekend is here. Upvote5Downvote. Subaru of New EnglandJune 14, Keene Spring Swap Meet NH 08 VBMWMO Mayday Maddness Swap/Camp NH Rhinebeck Meet NY 09 Stafford Springs Meet CT 10 AMA Vintage Days 18 Italian IMOC MC Day MA 19 USCRA Fall Motogiro USA NY 20 VJMC 3 Events Photographed in 01 AMCA Rhinebeck Combined Meet NY. Monster Jam Stafford Connecticut Max Destruction. Monster Jam Stafford Stafford Springs Ct Fall Swap Meet. Stafford Springs Ct Fall.
Helen, 47, is worried about her baby son James, who was born with a hole in his heart and one kidney, and has been vomiting since the morning, while year-old Wayne seeks treatment for knife wounds to his leg after he tried to stop someone stealing his girlfriend's phone. Elsewhere, a drink-related fall has left year-old John with a head injury, and barman Ross, 31, needs treatment for a fractured eye socket following an alcohol-fuelled night out. Father-of-two Tony, 59, is rushed in by helicopter medics following a head-on traffic collisionyear-old Eric arrives with ongoing stomach problems and year-old Jim, who is experiencing breathing difficulties, quickly strikes up a rapport with the female staff and muses on what it means to be a gentleman.
Bar worker Bobby, 22, stood barefoot on a broken wine bottle and his best friend Sophie provides moral support and distracts him while junior doctor Ed stitches his wound. Meanwhile, year-old Sarah has fallen and fractured her wrist, but deals with the pain stoically in the company of her daughter Lorraine and son Kieron. A year-old woman is brought in by her best friends after hitting her head when she fell off a chair while playing bingo, and a year-old man with multiple sclerosis is rushed in after developing a fever at home.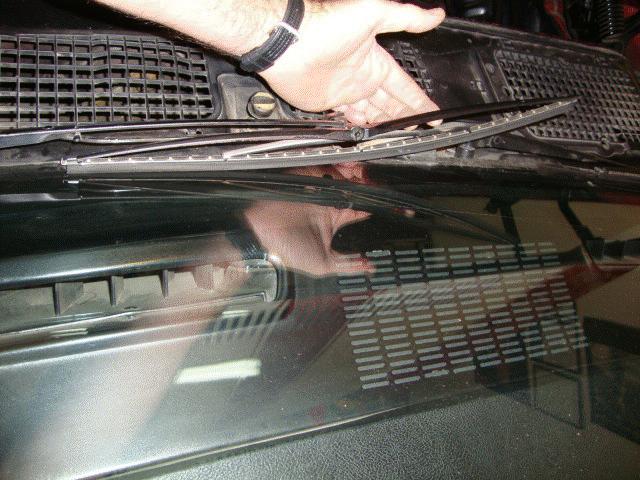 Former nursery nurse Pat, 89, also arrives on the ward, having been found at the bottom of the stairs at home with no recollection of how she got there, while palliative care nurse Tracey treats year-old retired postman Michael, who was recently diagnosed with lung cancer.
Paramedics bring year-old Grace into resus after she falls down a flight of stairs, while Sarah and Andy are concerned for their month-old son Dexter, who has a high temperature and is unresponsive. Bob Brown was continued on as Editor of the Sidelight and appointed Historian, as one of the President's main objective was to get a History together once and for all, noting that we had very few charter members still alive and nothing on paper.
After a request by Bob Brown in the January Issue of the Sidelight, many of the older members came forth with copies of old Sidelights and word of mouth information. Keith himself pressured Hershey into giving us a copy of the original application for membership, and with that, Keith and Bob set their goal to have a written history ready for the membership by the November Awards and Election meeting.
The Swap Meet was another unprecedented success thanks to Carl Boyd and the enthusiastic membership participation. It was alsodefinitely decided to have a two day Meet in After years of faithful service as Visitation Chairman, Bob Seatons health forced him to turn it over to Vivian Smith. The club owes him a debt of gratitude. This is the end of the history when we printed the first history book in We left blank pages in it with the intention of printing an annual history on peel off adhesive to be put into the pages to update it.
We printed them for four more years and then unfortunately just stopped doing it. If I can locate those four pages we will print them in the July issue.
For the last couple of years we have been trying to get the Past Presidents to write down their accomplishments during their terms in office so that we can put out another history with every thing from the beginning to the present.
The last paragraph in the history was written by then President Keith Hall. We hope you have enjoyed reading our history and will continue to be a part of our future. Bob Brown was asked to stay on as Editor and Historian. Carl Boyd presented a 19 event calendar for the coming year including our first 2 day Swap Meet, all of which were very successful and very well attended.
The Sidelight had it's first full color cover and in December, our first full color centerfold. Our membership continued to grow.
There were virtually no complaints about the 2 day Swap Meet. Due to Dutch Duscheneau's having to leave town because of his job, the duties of chairman of the National Meet were taken over by Chester Robertson and Charles Taylor. Bob Brown was re-appointed Editor of the Sidelight and Historian. All in all, one of our better years. Officers for were: Bob Brown was reappointed Editor of the Sidelight and Historian. The Board voted to have the Sideliaht cover printed in color.
The year was filled with many events, nearly all of which were very well attended. A number of the events were chaired by members who previously had not chaired an event.
That certainly speaks well tor the future of the club. The membership outdid its self on the national meet receiving ac claim from all across the country.
Our hats off to Chester Robertson and Charles Taylor. Bob Brown and Carl Boyd conspired to put the years accomplishments on video tor replay at the awards banquet.
A change in the by-laws was introduced and approved to have members accepted in January and June. Chosen to lead the club in were: Again, our two Swap Meets did very well and our Building Fund was now in full swing due primarily to excellent participation by the membership and the usual expertise of Carl Boyd and Keith Hall.
Generous donations were made to the Crusade for Children and Clothe a Child. On the down side, a serious discrepancy was found in our bank account, but the alertness of our Board of Directors recovered the shortfall and as a result, set up a failsafe system to prevent it from reocurring. On the up side, 6 new families joined the club.
The "Sidelight" was 30 years old in March and secretary Jim Hicks pointed out in his article that anyone wanting pictures or articles in the Sidelight should check the inside under the word "Deadline" and send it into Bob Brown in a timely manor. All activity Leaders shoould be especially aware of the "Deadline".
The board discussed the various "Clunker Bills" that have been popping up around the country. There are various "Watchdog" groups that are keepng an eye on this situation. Dave Morton was named as the Kyana contact. Jim Hicks reported that at meeting concerning the Picnic in the Park that is held in conjunction with the Derby Festival that they have banned our having the caterer bring our meal into the park. They are also going to line the cars up on the roadway this year!
By the time you line 40 to 50 cars, we would be spread out so far that it would be hard to socialize and still watch our vehicles. A motion to participate was unanmously defeated so we opted out.
Stafford Springs fall Motorcycle Swap Meet
This would also apply to any member that is on the Natl' Board. Because of conflicts with the Fairgrounds, we had our Fall Swapmeet at Louisville Motor Speedway which again was a success.
El Camino group gets hailed out at Lee Speedway
North East
M/C swap meet in CT this weekend
Bob Brown was reappointed Editer and publisher of the Sidelight. There was a lot of discussion about the possibility of buying a building to make a club house, where, when or how. Ron Rudolph suggested that a committee be formed to see about the feasability of such a move and if we needed to start a building fund.
In his outgoing article, Ronnie thanked all his fellow officers for having done above and beyond their regular duties.
Thompson Swap Meet II.
Both Swap Meets were very successful, not only financially, but with the tremendous participation from the membership. This was truly one of our better Years Jim Hicks,started the year out with three stated goals; 1.
All assignments for the calling committee will be made by the president. Any info for the calling committee will be called into the president first who will then talk to Evelyn. He said further that if everyone gets their articles into the Sidelight by the 20th, then the calling committee should not be needed except in the event of death among our members. Reporting of sick or death of any members should be first reported to Vivian Smith or Betty then to the President.
I would like to see a different members story in the Sidelight every month How you found your car, how you got it into shape along with pictures if you have them. Chester Robertson presented the Budget for the Reliabilitiy Tour, listing all chaiarpersons and the total number of cars and people expected.
When the Fall Swap Meet was restarted a few years ago, it was discussed and agreed that the profits from it would go into a building fund for the future A committee was formed, not to look for a building or contractor, but to look at the positives and negatives of being involved with real estate. The fall Swapmeet was another success but Jim Hicks dressed down those members that show up dressed in their Kyiana shirts for free entrance, but have actually not been to the planning dinner, have no assigned job and end up doing nothing but getting in free.
I feel this is a direct slam to all of our members that do such a great job of making our activities successful - and the list of those that did not work the fall meet is entirely too long! Bob Brown stayed on as Sidelight Editor and Historian. Even though the calendar of events was not finalized yet, the club was already gearing up for a very busy year with the probability of 20 or 21 events.
Besides being our country's birthday and this being the th birthday of the Automobile industry, we were getting ready to host the AACA Reliability Tour here in Louisville. As usual the membership did a great job making everything run like a good swiss watch Jim Hicks thanked everyone for a job well done and gave special thanks to "those that wrote the daily articles and took the pictures that were rushed to Bob Brown so that he could compile a newsletter that was handed out to tour members the next morning.
This committee was made up of the following families In the fall elections, Jim Hicks was re-elected President. Anna Priest was elected V. Anna Priest proposed giving a donation to the Red Cross for the flood victims. Jim Hicks announced that we had a place on Hunsinger Lane that he and the committee felt would make us a good club house. He called for a vote of the membership in September to finalize our decision. Jim said "I am for the building and what it can do for Kyana, but I will not hold it against anyone for their opposition.
In an editorial, Bob Brown said "after seeing what a gread deal the committee worked out, I would have to be for it even if I were against it On a sad note, Jim Hicks wife of 22 years passed away in May. Lee, like Jim was very active in Kyana affairs and was missed by all that knew her. On the funny side, Bob Brown had a total knee replacement on December Carl Boyd brought a laptop computer to his bedside saying he didn't want Bob to have an excuse for not getting the Sidelight out on time.
KYANA is taking a giant step to establish our club both physically as well as in name. Our decisions have been made by an overwhelming majority of the membership and hopefully will bring good things for us. All of the documentation; surveys, applications, variances, etc.
Despite some zoning conditions that we wanted variances for, and the neighbors fears that we were a "VFW" type club with intentions to get drink licenses and would be having parties that last into the wee hours with street rods and motorcycles The Zoning Board approved our application and congratulated all parties for solving our differences before presentation. With the blessing of the membership, we purchased our building for the sum of Three Hundred and Ten Thousand Dollars.
The closing signing was held April 9, Kyana now has a home. We had 20 events planned for the year. Because of scheduling conflicks in September, the Board decided to combine the Board Picnic with the Family Picnic on June 14 at the new building. It was announced at the July Board meeting that Kyana was going to host the national Meet.
President Carl Boyd announced that he and past President Jim Hicks had appointed a Building Committee to serve for one year or until replaced by the board. Carl appointed the following members to serve as committee Chairpersons: After having his 2nd knee replacement in November, Bob Brown was walking well enough in February to make it to Philadelphia to recieve his 2nd Master Editor's award.
In April Carl Boyd woke up with a bad pain in his chest. He was fortunate enough to be able to drive himself to the Emergency Room where he had a heart attack. He had to change some of his eating habits, but he seems to have survived it very well.
Both Swap Meets were very successful, and we started up what we hope would become an annual affair with the Marine Corp to be involved with their "Toys for Tots". It was chaired by Bennie and Sarasue Coleman.
The church moved out of our building in late summer. We had the parking lot of our new home paved and striped in time to hold our club picnic there, thanks to Keith Hall, Buck Bird and Layne Michler who also rearranged the sod and planted shrubs, etc. Bob's muscle or bicep in his right arm was torn out completely It's an exciting time for Kyana as we moved into our new home that had been freshly remodeled by Kyana members.
Oct 13 PA, Fairless Hills. Peruzzi Collision Center, Lincoln Hwy. Oct 20 PA, Mechanicsburg. First Annual Mille for MS. Mt Pleasant Courtyard Marriott. Rally for The Lane. Northeast Street Rod Nationals. Centralia-Chehalis Vintage Auto Club. Sep 8 WI, Green Bay. Heritage Hill State Historical Park. Harvest Festival Car Show. Sep 22 WI, Menomonie. Olde Towne Cedar Falls Rd. Sep WI, Jefferson.
Cars for sale, Corral 3 days. Over swap spaces. Sep 29 WI, Port Washington. Schmit Ford, E. The Office Cruise Nite. Sep NJ, Franklin Park.
Sonic Drive-In, Route Sep NJ, Livingston. Sep NJ, Wayne. Sep 21 PA, Scranton. Steamtown Mall, Wyoming Ave. Sep AR, Gassville. Sep CA, Hercules. Hercules Creekside Shopping Ctr. Sep NJ, Jackson.
Uncategorized | Paved Track Digest | Page 96
Jackson Crossing Shopping Center, 21 S. Sep 22 IL, Mt. City of Mt Carrol. Sep 22 PA, Chesterbrook. Chesterbrook Village Shopping Ctr. Sep IN, Noblesville. Central Indiana Vintage Vehicles. Sep MI, Auburn Hills. Marriott Pontiac at Centerpoint.
Sep 25 IL, Chicago Ridge.
Motorcycle swap meet MASS
Tilted Kilt Cruise Nite. Sep 25 NJ, Woodbridge. Sep 26 IL, Bolingbrook. Classy Kilt Cruise Night. Sep 26 NJ, Denville. Sep 26 NJ, Flemington. Oct 3 NJ, Staffordville. Calloways, Route 9. Sep NJ, Wildwood. Sep OR, Portland. Sep 22 IL, Waterman. Sep 29 MN, Echo.